TILES&FLOORS
WALL TILES
Kitchen tiles can bring vibrancy to your new kitchen no matter what style. Today we have the luxury of materials that offer a variety of texture and colour.
They tend to be smaller than bathroom wall tiles ranging from 10x10cm to 10x30cm, they are made from porcelain, ceramic and natural stone.
You can put a floor tile on a wall, but you can't put a wall tile on the floor.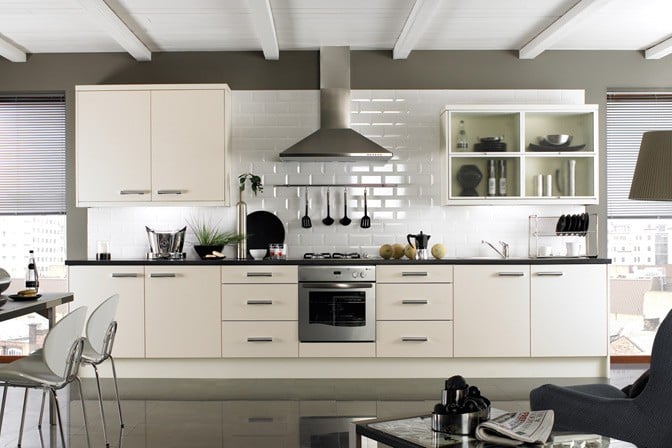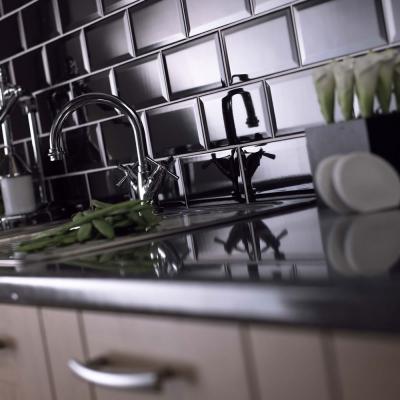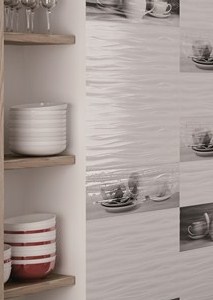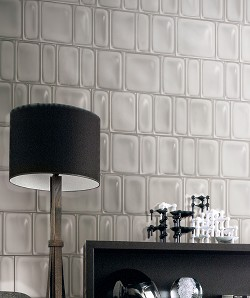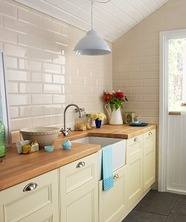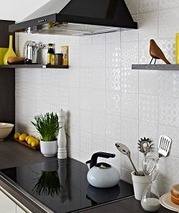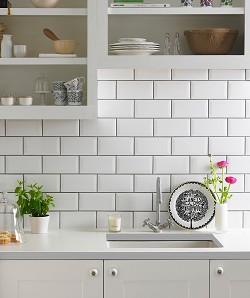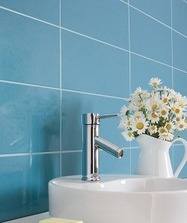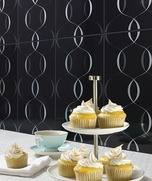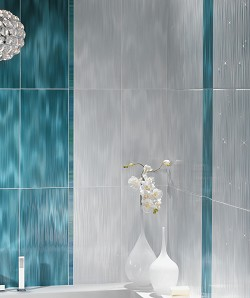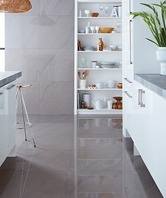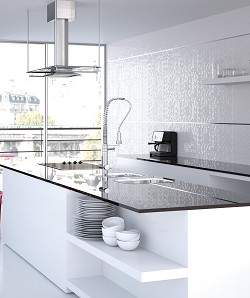 ---
ESSENTIAL FLOORING - Which one to choose?
Don't worry our expert Consultant is able to assist you with this decision.
Engineered & Real Wood
Wood is highly practical and serviceable choice for most areas of the home. Once installed, solid timber flooring needs relatively little upkeep - depending on whether you favour a gentle worn-in look which will graduate to distressed-vintage style over the years, or a higher maintenance glossy/waxed/polished look. Recent trends encompass aged looks, with white and grey stains enjoying great popularity. Oak is always a good choice and solid oak will last forever and can be revamped or simply cleaned and sanded to restore it back to its 'new status'. The beauty of wood is that it doesn't dictate a colour scheme; it adds a neutral theme which will work with any further change of decorative scheme.
---
Laminate
Laminate flooring used to be restricted to timber-style looks, but in recent years there have been many styles which look like stone or tiles, and which are a valid alternative to a real wood or stone floor. Laminate flooring is a photographic image of the timber (or stone or tile) which is laminated onto a sturdy base board, and then sealed with a tough, textured, transparent wear-layer. It's very straightforward to install, usually using click-together methods, and has the advantage of being suitable for laying over virtually any existing smooth, stable and even sub-floor. As it's available in so many realistic replica designs, the choice is limitless and it means that you can enjoy the look, and to some extent, the texture, of expensive hardwood at a much lower cost than the real thing.
---
Vinyls & Rubber
There are numerous types of vinyl flooring, from inexpensive stick-down tiles through to luxury sheet cushioned vinyls and top end rigid vinyl tiles and planks that are designed to perfectly replicate timber, stone and tile. The luxury rigid vinyls (nowadays often referred to as LVT - luxury vinyl tiles) can be designed and installed to create borders, mosaic-effects, motifs and even mixtures of both 'stone' and 'wood' within the same floor. Rubber flooring is ideal in the kitchens and bathrooms and works well where an ultra-slick, minimalist floor surface is required, and perhaps where the floor surface is intended to create a subtle, plainer backdrop to a colourful room.
---
Stone, Slate & Marble
Stone tiles (such as limestone, slate, marble, granite and travertine) are ultra-hardwearing, and as long as the tiles are sealed as directed at the time of installation, will provide a lifetime of good service with minimal upkeep. Rustic, uneven stone finishes have an affinity with distressed finishes and country-style kitchens, and polished, smooth stone tiles look good with contemporary cabinetry and bathroom fittings. Such tiles are totally waterproof once sealed and are suited to the most splash-happy bathroom or spill-prone kitchen. There are also various 'man made' stone tiles available, which are also hardwearing, they're made from crushed stone and resin and are virtually indistinguishable from the real thing.
---
Ceramic & Porcelain
These types of tiles can provide a very fresh, modern look to a kitchen or bathroom and can also replicate stone (particularly limestone) or wood as well as coming in clean, clear colours. Both ceramic and porcelain are highly wear resistant and will never need sealing or polishing. Choose from matt, satin and glossy finishes - the latest textured designs that mimic wood are particularly appealing as it's an easy and practical way of using 'wood' in the bathroom, shower and wet room. Ceramic and porcelain tiles may chip if a heavy object is dropped, such as a cast iron pan, so it's a good idea to keep a few spares in case of future replacement.
---
A sample of different flooring materials for you to view.......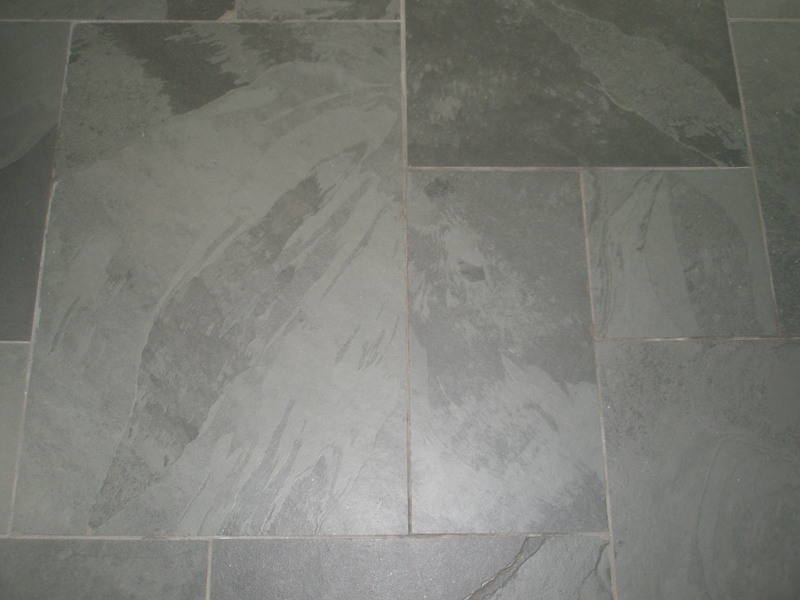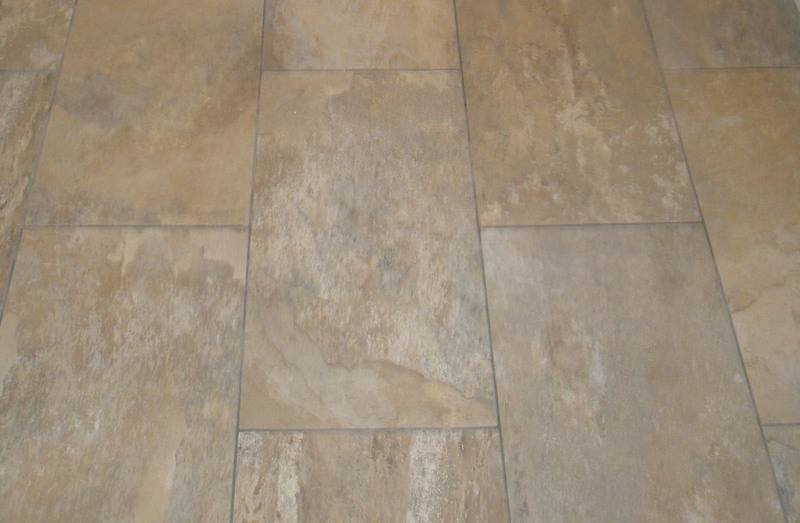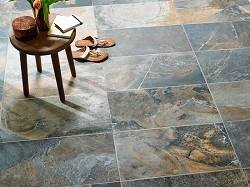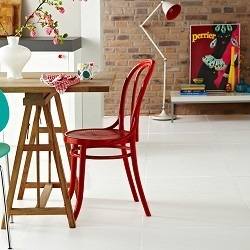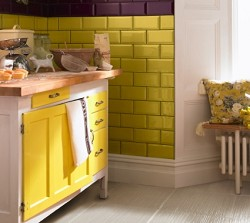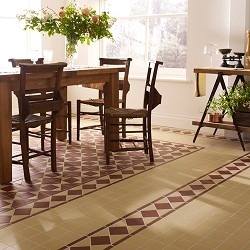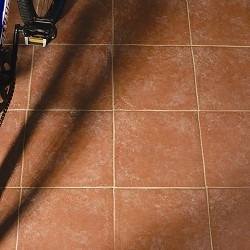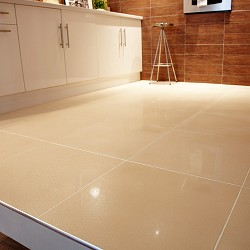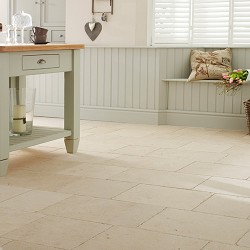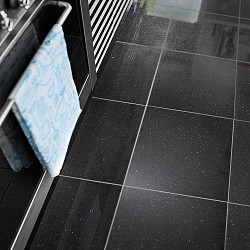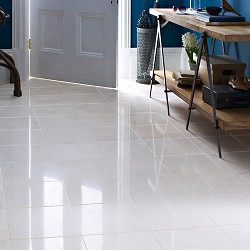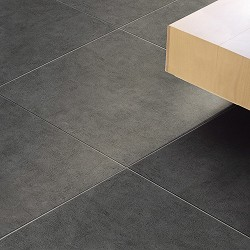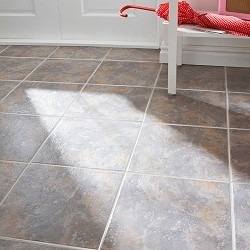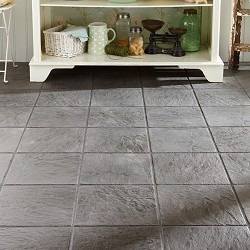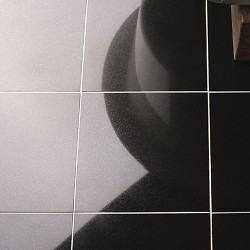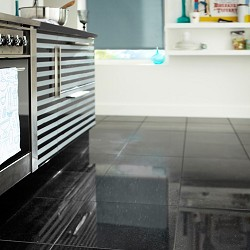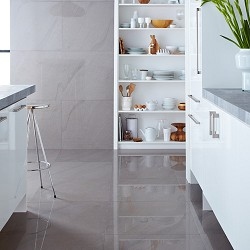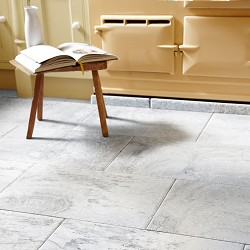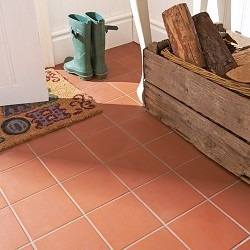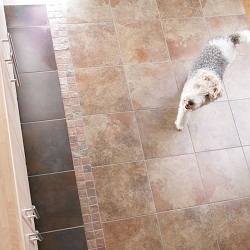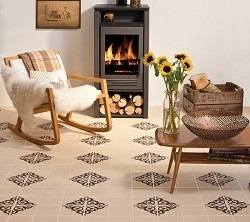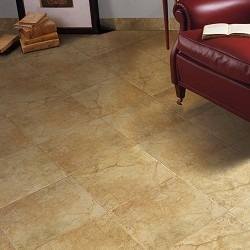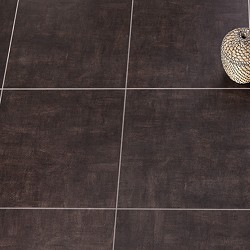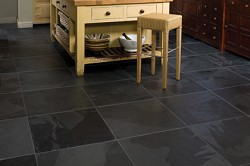 Please book an appointment with our Consultant to see the full range available.